Valley
Valley is a map in war robots. It was released in the 3.1 update.
This map is basically a rocket launch facility located in the jungle nearby a research complex. It is the first map to have pretty loud and music-like ambient sounds.
It has a lot of obstacles on the ground, almost every one of which could be used as a sniper platform.
This is one of the most balanced maps currently in the game, allowing use of snipers, CQC and homing missiles to almost the same extent.
Temples and rock outcroppings are the notable blockades here. The map has a tunnel near the Center, allowing bots to hide from missile strikes.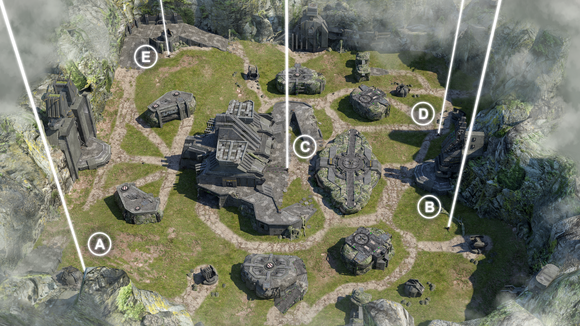 Gameplay video:
https://www.youtube.com/watch?v=1FR23u0_S6I
General Tactics
It is advised to capture the 2 beacons close to each other, and the ones in the corner. Make use of the cover to hide from enemy fire.
Trivia
The time setting for this map is similar to Shenzhen's time. Which is between noon and evening.
It's the first map to be released after introduction of Beacon rush, and it's suited for the mode very well.
Ad blocker interference detected!
Wikia is a free-to-use site that makes money from advertising. We have a modified experience for viewers using ad blockers

Wikia is not accessible if you've made further modifications. Remove the custom ad blocker rule(s) and the page will load as expected.