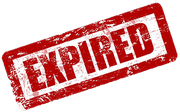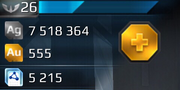 (Not to be confused with Robot Level or Weapon Level)
Players start off at Level 1 then gain levels after earning a set amount of Experience points. This continues until the player reaches Level 30 which is the current maximum level in the game.
When a player gains a level, they are awarded a variable amount of Silver and 50 Gold.
At certain Levels new Robots and Weapons are unlocked and become available for purchase. Certain weapon and robot upgrades also depend on the player reaching a certain level.
When the player reaches Level 20, the Workshop is unlocked and the player can start buying Workshop Points which can be used to purchase certain high level weapons and Robots.
Player level at which Robots & Weapons are unlocked

| Level | Robot Unlocked | Weapon Unlocked |
| --- | --- | --- |
| 1 | Destrier, Cossack | Molot, Punisher, Spiral, Tempest, Scourge |
| 2 | Gepard | |
| 3 | Schütze | Nashorn |
| 4 | Vityaz | Molot T, Punisher T, Écu |
| 5 | Golem | Gekko |
| 6 | Rogatka, Gl. Patton | |
| 7 | | Pinata, Pin, Aphid |
| 8 | Boa, Jesse, Doc, Butch, Kumiho, Haechi, Bulgasari, Inquisitor | Ancile |
| 9 | Gareth | Orkan |
| 10 | Golem | Tulumbas, Thunder |
| 11 | Galahad | Noricum |
| 12 | Leo | |
| 13 | | Kang Dae, Zeus |
| 14 | Fury | |
| 15 | Lancelot | |
| 16 | Griffin | |
| 17 | | Zenit |
| 18 | Natasha | |
| 19 | | |
| 20 | Stalker, Fūjin, Carnage, Rhino, Raijin | Magnum, Taran, Trebuchet, Trident |